Jourdan Delacruz secures Team USA's first medals of the 2023 World Weightlifting Championships in Riyadh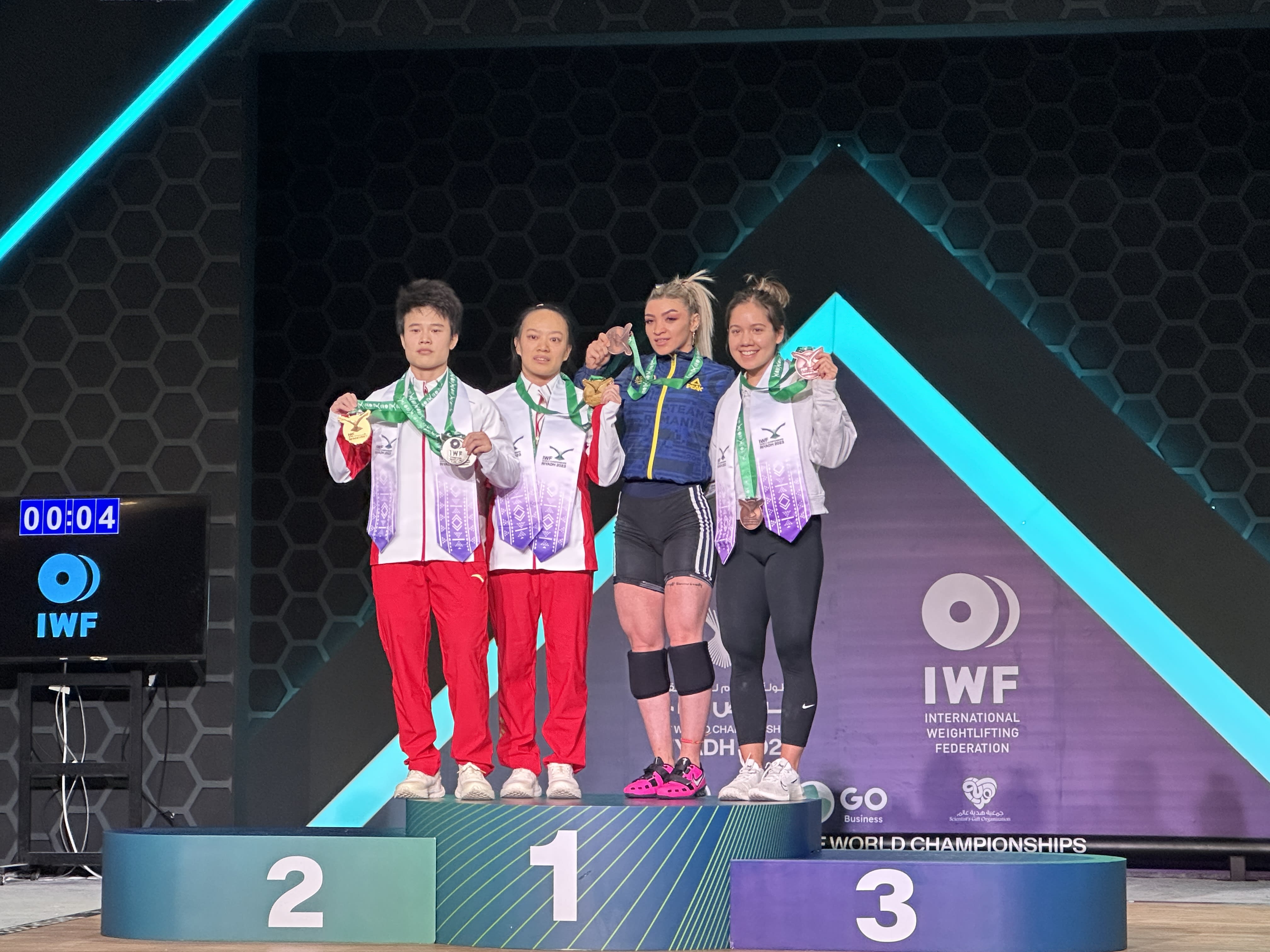 September 5th (Riyadh, Saudi Arabia) – Team USA made their debut at the 2023 Weightlifting World Championships in Riyadh, Saudi Arabia on Tuesday. Jourdan Delacruz highlighted the 49kg A session with two bronze medals, her first ever world championships medals and Team USA's first of the competition.
After missing her openers, Delacruz recovered to make a best snatch of 88kg and a best clean and jerk of 112kg for a 200kg total.
"It definitely wasn't nerves," Jourdan told USA Weightlifting after the competition. "We've just been doing so many reps at those weights that maybe I was overconfident. My prep was really good for this meet so even after missing, I knew I had it."
Her performance earned her bronze medals in the clean and jerk and total, numbers that match her American Records in the 49kg category.
Teammate Hayley Reichardt had a strong showing in the same category, making her opening attempts of 82kg in the snatch and 107kg in the clean and jerk to finish 6th in the world. Team China took the top two spots on the podium in total.
Earlier in the day, Brian Reisenauer represented Team USA in the 61kg C session, but suffered an elbow injury during his first snatch attempt. He was unable to finish the competition. We wish Brian a quick recovery and congratulate him for representing TeamUSA well in Saudi Arabia.
Hampton Morris takes the world championships stage for Team USA in the 61kg A session Wednesday at 4:30pm local Saudi Arabia time/ 9:30am ET.