USA Weightlifting Mourns Passing Of Team USA Athlete Antwan Kilbert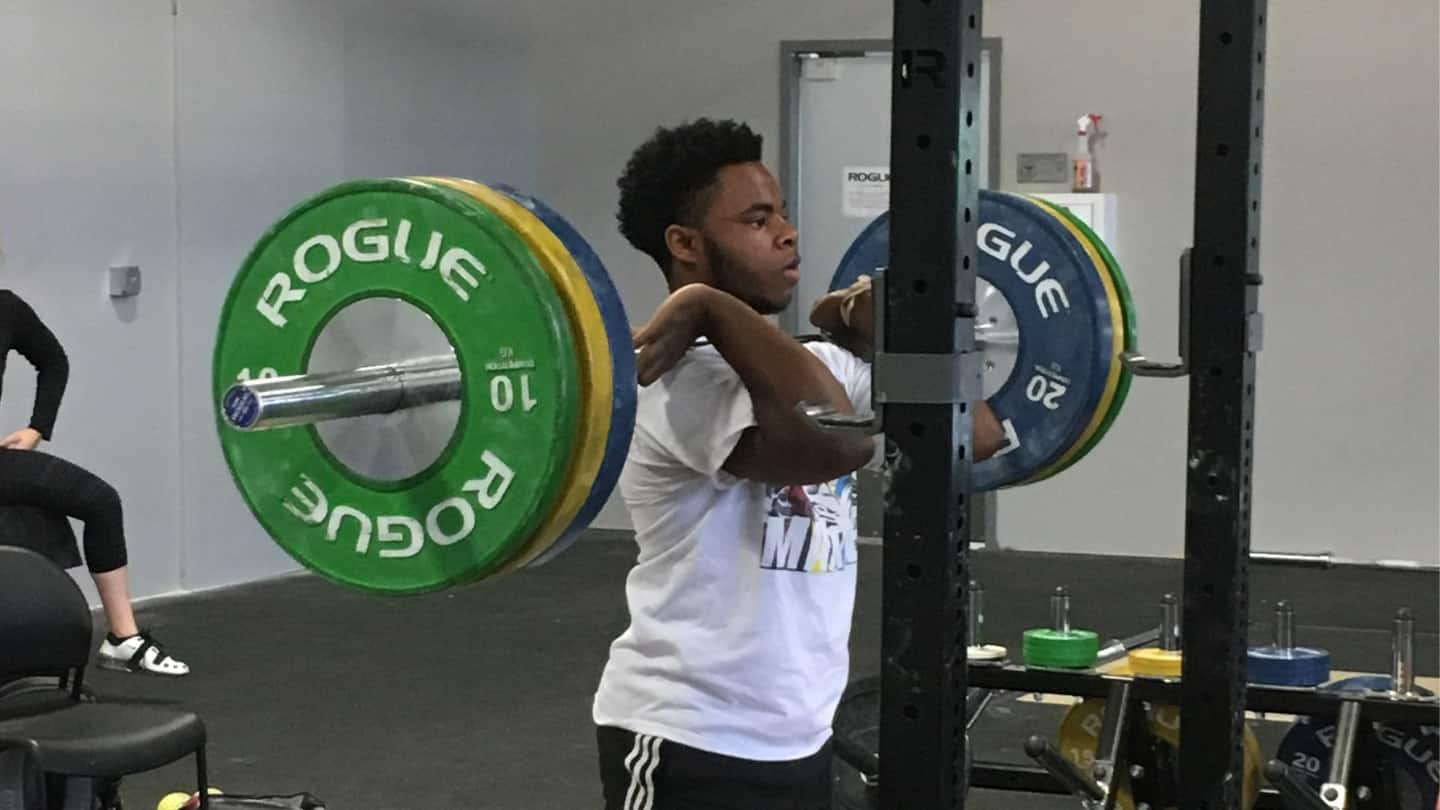 Antwan Kilbert training at a USA Weightlifting camp.
USA Weightlifting regretfully relays the death of Antwan Kilbert, a decorated and dedicated weightlifter. Kilbert competed in the sport from 2013 through 2019, representing the United States internationally at the youth level in both 2017 and 2018.
Kilbert died at the age of 20 on June 13, 2022. He leaves behind a 2-year-old son, Armand.
"Losing a young person like Antwan is a blow to all of Team USA," said Mike Gattone, USA Weightlifting senior director of sport performance & coaching education. "My memories of him will always be of a nice, funny, easygoing kid. We should remember him for what he accomplished, and who he was, and let his loss be a reminder to all of Team USA to look out for each other and support one another."
Kilbert's career coach, Jimmy Duke of Lift for Life Gym, is collecting money for the funeral costs; any additional money raised will go toward a college fund for Armand. Donations can be made at liftforlifegym.org/donate.
The St. Louis, Missouri, native is among a select group of athletes to have won USAW national titles at the youth, junior and senior/open levels.
Kilbert earned 56kg snatch bronze at the 2017 Youth Pan American Championships; he also competed at the Youth World Championships that year and the 2018 Youth Pan American Championships.
In addition to his 2017 youth and junior national titles (56kg) and 2019 national title (61kg), Kilbert's slew of national event medals also includes the 2019 American Open Series 2 gold at 61kg.
He permanently holds the American record of 91kg for the youth (14-15) 56kg bodyweight snatch, which he set on Dec. 9, 2016; bodyweight categories changed in late 2018.