Logo Info
USA Weightlifting Brand Usage Guidelines
USA Weightlifting logos are registered with the US Patent & Trademark office.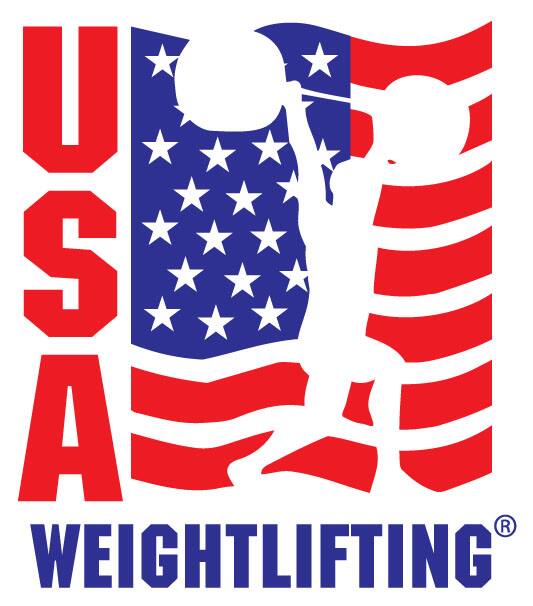 Only sponsors and authorized National event organizers are granted use to the logo as shown above, no other entity should
be using our logo without proper identification of association with the organization.

Please see the left hand menu bar for approved logos that maybe used by those in good standing with the organization.

United States Olympic Committee Brand Usage Guidelines


The word OLYMPIC is a trademark controlled in the United States by the U.S. Olympic Committee ("USOC"). Under federal law, the word OLYMPIC may not be used to promote goods or services without the consent of the USOC. Within the sport of Weightlifting, there are certain lifts that athletes perform at the Olympic Games, and we refer to this discipline as Olympic-style Weightlifting. Both USA Weightlifting and the USOC urge clubs, gyms and other organizations not to use OLYMPIC in the name of their business or program because such use is prohibited by federal law. Instead, it is permissible to refer to classes or programs offered in Olympic-style Weightlifting. It lets people know that this type of weightlifting training is unique to the Olympic Games.
Allowed
You may buy an Olympic flag to hang on the wall of your gym.
You may use Olympic-style to describe a class, a program, a competition, etc.
You may use appropriate (small/balanced) biographical references to describe Olympians who coach or work out in your gym.
Not Allowed
Don't use OLYMPIC in the name of your gym.
Don't put Olympic Rings or the word OLYMPIC on signage, wall murals, website, promo materials or class schedules, etc. for your gym.
Don't put Olympic Rings or the word OLYMPIC on t-shirts (or any apparel), bags, posters, stickers, decals, or any other collateral materials.
For additional guidance on the use of Olympic-related trademarks and terminology,
please view the USOC's Olympic & Paralympic Brand Guidelines.